Quality Aggregate Sealing for Your Nashville Home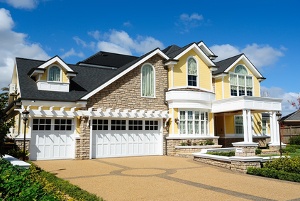 If you're in the market for a professional aggregate sealing, you need to call the pressure washing experts at Nashville Clean Windows & Pressure Washing. For years, we've provided fast yet high-quality aggregate sealing services to residents of the Nashville area, so you can depend on us to have the experience and know-how to help you enjoy all the benefits of this service:
Keep Your Outdoor Surfaces Protected
Since your aggregate surfaces remain exposed to elements, they could experience significant wear and tear through the years, requiring you to pay quite a bit to get it back in shape for maintenance and repair services -- or even replacements.
If you want to avoid those costs, you need to keep your aggregate surfaces protected. And to protect your aggregate surfaces, give us a call. Our aggregate sealing services will keep your aggregate surfaces protected from the elements, thus helping to save you money.
Maintain Your Nashville Home's Property Value
Any homeowner knows it's important to maintain their property value, and an aggregate sealing is a great way to maintain your property value with little effort. With an aggregate sealing, you can command a high price for your Nashville home thanks to the following benefits you'll enjoy:
A more beautiful home with well-maintained aggregate surfaces
More durable aggregate surfaces that will stand strong for years
Improved curb appeal that will allow you to draw in potential buyers
If you want to improve and maintain your Nashville home's value, you need to keep its aggregate surfaces looking great. And with top-rated aggregate sealing services, your Nashville aggregate experts can help you command the highest possible price for your home.
If you are looking for a professional Nashville driveway sealing service, then please call 615-669-8098 or complete our online request form.