Call the Fleetwash Cleaning Experts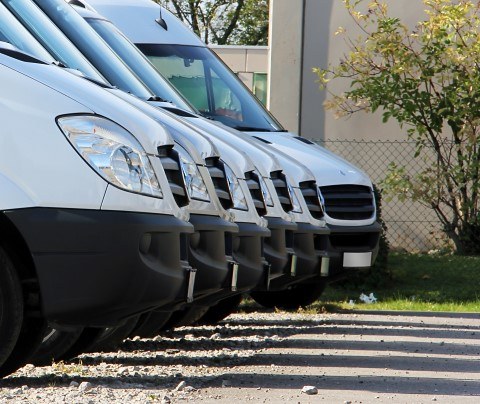 All business should maintain a clean, beautiful look to attract as many customers as possible. And if your business utilizes a fleet of trucks, your responsibility for maintaining a beautiful business has doubled.
If you've ever spent an entire Sunday morning cleaning just your personal vehicle, you know how much time it takes to wash a vehicle. Now imagine trying the same thing on an entire fleet of large vans and trucks.
Luckily, for your fleet washing, you can call Nashville Clean Windows and Pressure Washing - your local pressure washing company. No matter how large your fleet of vehicles is, we can get that fleet cleaned thoroughly and quickly to help you enjoy the cleanest and most beautiful business possible!
MAINTAIN YOUR COMPANY'S IMAGE
When one of your service vehicles pull up to a customer's home, that vehicle offers the first impression of your company that that customer will have. And if that vehicle is dirty and caked with grime, that impression will be a bad one for sure.
As a business owner, you need to maintain a positive image to encourage customers to use your services and continue using them -- not avoid them because of a bad first impression. And with our fleet cleaning service, your service vehicles can help maintain the best image for your company!
SAVE TIME ON WASHING YOUR VEHICLES
It might have occurred to you to have your employees wash their vehicles. Doing so can save you a few bucks, sure. And if the employees are dedicated enough and take enough pride in appearances, they'll probably provide a thorough cleaning.
Only one real problem: If your employees don't have the right equipment and know-how, it's going to take them a lot of time to clean those vehicles. And since they'll be on the clock while they do it, the job will cost you quite a bit.
Save the time and save the money by calling Nashville Clean Windows and Pressure Washing when you need your fleet of vehicles cleaned.
MAINTAIN YOUR VEHICLES' VALUE
People open businesses for one reason: to make money. That means more than just bringing in customers and their checkbooks. It also means maintaining the value of your business and its components, including your vehicles.
If you let your vehicles build up dirt and grime, their appearance and even performance could suffer, thus lowering their value over time. But you can maintain their value by calling Nashville Clean Windows and Pressure Washing for regular fleet washings!
If you are looking for expert fleetwash cleaning services in Nashville, then please call 615-669-8098 or complete our online request form.