Need Professional Commercial Pressure Washing Services?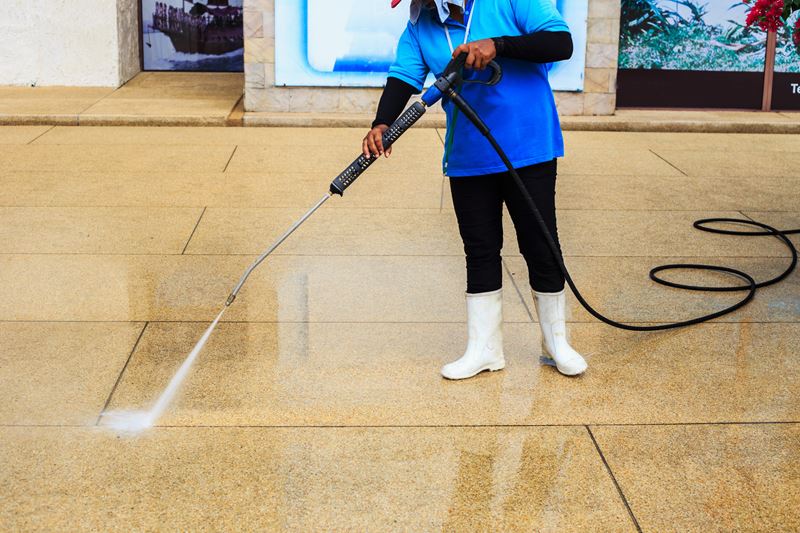 Taking care of your business is about more than the day to day operations. Smart business owners know that, among the lengthy list of things to do, this includes scheduling commercial pressure washing.
In fact, fail to get this for your own business and you are only doing yourself a disservice. Set yourself up for long-term success by taking care of the outside of your building, not just focusing on what happens indie the building.
What You Need to Know About the Benefits
While there are plenty of reasons to opt for commercial pressure washing, some of the key benefits include:

The most obvious benefit is that this helps improve the look of your exterior. This is vital because the outside of your business is what makes the first impression. This could literally be the difference between earning business or losing it.
The appearance of your building also impacts how your staff feels. Having a clean work environment is going to motivate your employees. Fail to tidy things up and your team is not as likely to be productive enough.
A filthy exterior carries over to the interior. Contaminants on the outside of your building find a way to the inside, making for unhealthy conditions. This is especially alarming for anyone suffering from asthma, allergies or any other type of respiratory-related health condition.
If you are ready to get proactive about getting the exterior of your business clean, give the Nashville Clean Windows And Pressure Washing crew a call. We take great pride in the work that we do and that shows in the results that we are able to get for every customer we work with.
Recent Commercial Pressure Washing Projects
Commercial Pressure Washing for Governors Club in Brentwood, TN
Nashville Commercial Pressure Washing
Commercial Pressure Washing In Nashville
If you are looking for a Nashville commercial pressure washing company then please call (615)-669-8098 complete our online request form.