Looking for a nashville pressure washing professional?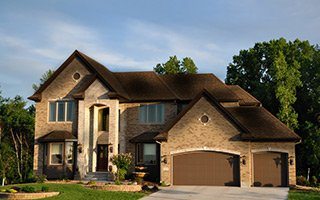 Whether you own a home or a business, you need to keep your property looking great to retain its value and extend its lifespan. And two great services for that purpose are a roof cleaning and a pressure washing!
To get the most thorough roof cleaning and pressure washing, call Nashville Clean Windows and Pressure Washing. We have the experience and the resources to provide the best pressure washing in the area for a great price!
ROOF CLEANING IN NASHVILLE, TN
Your roof never gets a break from the elements. Day and night, it endures the sun, rain, and all else. And in time, this constant exposure can leave your roof stained, discolored, and teeming with moss and other harmful buildups.
If your roof looks bad after enough years of suffering from the elements, call Nashville Clean Windows and Pressure Washing. We'll get your roof looking beautiful and new with a soft washing that uses low pressure and an effective solution to get your roof looking stunning!
PRESSURE WASHING IN NASHVILLE, TN
It's important to maintain a clean, attractive home. But doing so is not always easy when rain, mud, and the like get your home's exterior components looking bad through the years.
Luckily, if your home's components look bad, you can get them looking good once more by calling us for a pressure washing. We'll get your concrete, your home's exterior, and all of its other outdoor components looking beautiful and new once more with a pressure washing!
NASHVILLE'S EXPERIENCED PRESSURE-WASHING PRO
If you're big into "foodie" culture, you'll love Nashville, Tennessee. With its many great restaurants, Nashville provides one of the top dining experiences in the whole country, ensuring that even the most hard-core food lover will leave here full and happy.
And if you're also big into maintaining a beautiful home or business, you'll still love Nashville. With its local pressure washing company pros at Nashville Clean Windows and Pressure Washing, Nashville offers a great resource for keeping your property looking great!
Our Nashville Pressure Washing Projects
Nashville Commercial Pressure Washing
Softwashing House Cleaning In Nashville
If you are looking for a pressure washing company in the Nashville area, then please call 615-669-8098 or complete our online request form.