Nashville Driveway Cleaning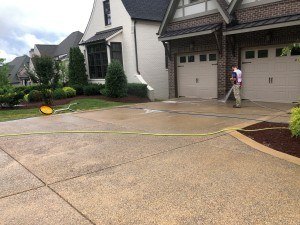 This Pressure Washing Service was completed in Greenhills Tn. The client needed the algae and mildew cleaned from their concrete driveway. We pretreated the concrete driveway with a biocide to kill any algae spores then used our high pressure surface cleaner to take care of the rest.
Driveway Cleaning Gallery
If you are looking for driveway cleaning or need to request service, then please call 615-669-8098 or complete our online request form.