Contact the Specialists for Rust Removal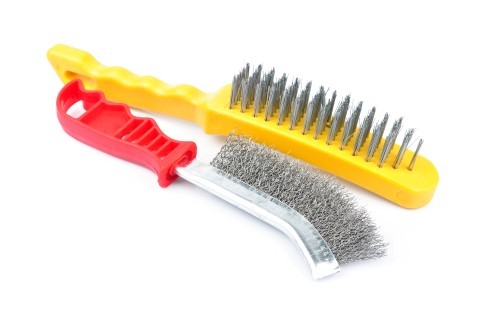 Your property should be attractive and sturdy, but maintaining attractiveness and sturdiness is oftentimes difficult as you have to deal with the unstoppable elements.
For your metal property (warehouses, vehicles, and the like), one of the most common results of this elemental assault is rust. Occurring after years of exposure to moisture, rust can greatly diminish your property's beauty and lifespan.
If your property is rusting, call Nashville Clean Windows and Pressure Washing, your local pressure washing company, today. With our rust-removal service, we'll help your property enjoy the longest life and best performance possible!
BETTER CURB APPEAL
If you want to sell your property, it needs to look its best to increase its curb appeal. After all, low curb appeal can deter rather than attract interested buyers, and without buyers, you won't sell that property anytime soon.
If rust makes your property look bad and lowers its curb appeal, call us for a quick, thorough rust removal. We'll get your rusty building looking clean and new so you can attract as many interested buyers as possible and get that property sold in no time!
INCREASED LIFESPAN FOR YOUR METAL PROPERTY
For anything constructed with metal, rust is more than unattractive. It's also destructive. Over time, rust can corrode your metal items, lowering their lifespan and making them unsafe to use.
To extend your metal's lifespan and keep it safe, call us for a professional rust removal. By removing rusty buildup, we'll keep your metal property in the safest and most reliable condition possible!
THOROUGH RUST REMOVAL AT A GREAT PRICE
At Nashville Clean Windows and Pressure Washing, we pride ourselves on providing quality work at an affordable price. So, when it comes to keeping your metal property in the best condition, you can rely on us to keep it in the best condition for the best price!
If you are looking for a Nashville rust removal service then please call 615-669-8098 or complete our online request form.