Let the Professionals Handle the Truck Cleaning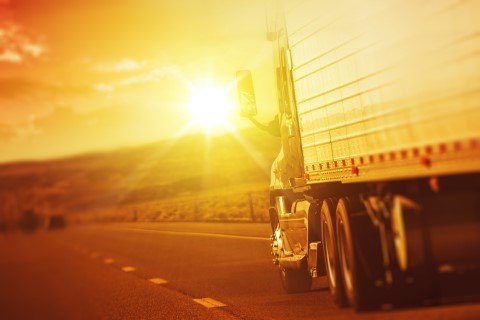 As a business owner, you can't overlook the importance of appearances since customers might avoid your business if it's unsightly and poorly kempt.
But the process of keeping your business looking great can be time-consuming and difficult, especially if your business uses large vehicles that remain exposed to dirty conditions every day.
If dirtied trucks are keeping your business from looking its best, call Nashville Clean Windows and Pressure Washing - your local pressure washing company. We'll get your work trucks and, by extension, your business looking their best with our quality truck-cleaning service!
KEEP YOUR TRUCKS SAFE
As your trucks become caked with oil and dirt and all other manners of messiness, a bad appearance won't be the only problem you'll have to deal with. The performance and lifespan of your vehicles could also suffer.
This issue with performance occurs as that caked-on mess works its way into your trucks. This mess can gum up gears and clog filters, causing your trucks to suffer from mechanical issues that can become more severe and more costly over time.
If you want your trucks to work like new for as long as possible, call for our quality truck-cleaning service. We'll get your trucks looking and functioning their best for many years to come at a great cost!
BRING IN MORE CUSTOMERS
Any business, no matter how well-functioning, is nothing without customers. And as any business owner knows, great service is only part of what can bring the customers running. The other part is appearance.
Customers shy away from unsightly businesses, and they flock to businesses that boast beauty and cleanliness. To bring in as many customers as possible, get your business looking its best with a quality truck cleaning!
Your business's trucks are as much a part of your business's appearance as your storefront is. To keep your business looking its best and bringing in customers, keep its trucks looking their best with a truck cleaning from Nashville Clean Windows and Pressure Washing!
If you are looking for a Nashville truck cleaning service then please call 615-669-8098 or complete our online request form.