Roof Cleaning Done by the Specialists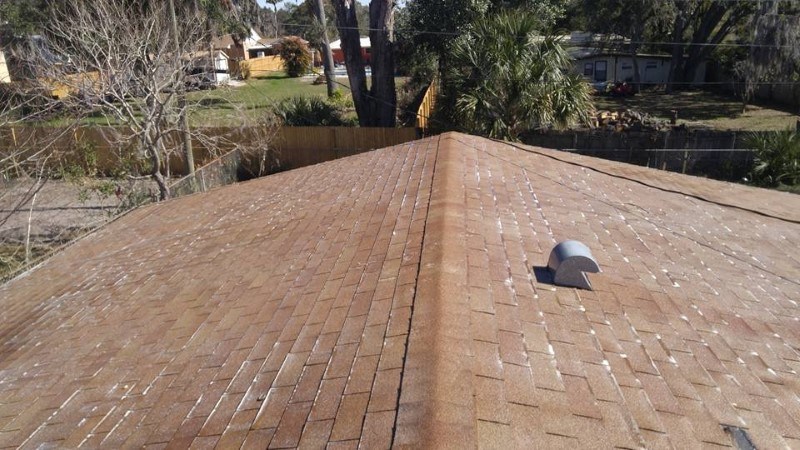 Because it remains exposed to the sun and rain and other elements at all times, your roof can look worn and unsightly over time, with discoloration and areas saturated with water could beginning to define it.
As your roof loses its attractiveness, your home can lose its value. On top of that, a roof that's dirty can diminish your roof's functionality, allowing leaks to occur and insulation to wear down.
If your roof looks bad after years of exposure to the elements, call Nashville Clean Windows and Pressure Washing - your local pressure washing company. We'll get your home looking and functioning its best in little time with our thorough roof-cleaning service!
AFFORDABLY EXTEND THE LIFE OF YOUR ROOF
Your roof is a necessary and expensive installation, so you need to keep it going strong and reliably for as long as you can. And a great way to achieve this is to call us for routine roof cleanings.
A roof cleaning does more than just get your roof looking good. It also helps prevent water damage. As the rain leaves your roof looking worse and worse, water can work its way down into your shingles, where it can cause rot and leaks.
You can undo this damage and keep your roof in shape by calling us for a roof cleaning. We work quickly and thoroughly to keep your roof looking and functioning its best for many years!
INCREASE YOUR CURB APPEAL
If you want to sell your home, you need to increase its curb appeal by making it look its best. Since your roof is likely to be one of the first things potential buyers will notice about your home, your curb appeal will get a serious boost if your roof looks great.
And a great way to get your roof looking great is to call us for a roof cleaning. Our experienced team works quickly to provide quality results in no time at all, helping you enjoy tons of curb appeal with little delay!
Want to sell your home one of these days? Then you need to get it looking its best. And to get your home looking its absolute best, call us for a roof cleaning today!
If you are looking for Nashville roof cleaning specialists then please call (615)-669-8098 complete our online request form.