Softwashing House Cleaning In Nashville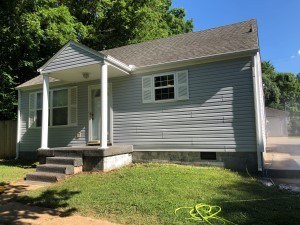 This homeowner called us in need of pressure washing services. His home was 1200 sq ft and was predominantly made of vinyl so we employed a softwashing technique as to not prematurely age the siding.
When we get a call for pressure washing usually it falls into our softwashing category. We like to have to ability to clean siding with varied pressures in order to get it as clean as possible for the customer.
Softwashing Gallery
If you are looking for softwashing or need to request service, then please call 615-669-8098 or complete our online request form.