3 WORST Items to Use on Your Windows
1. Windex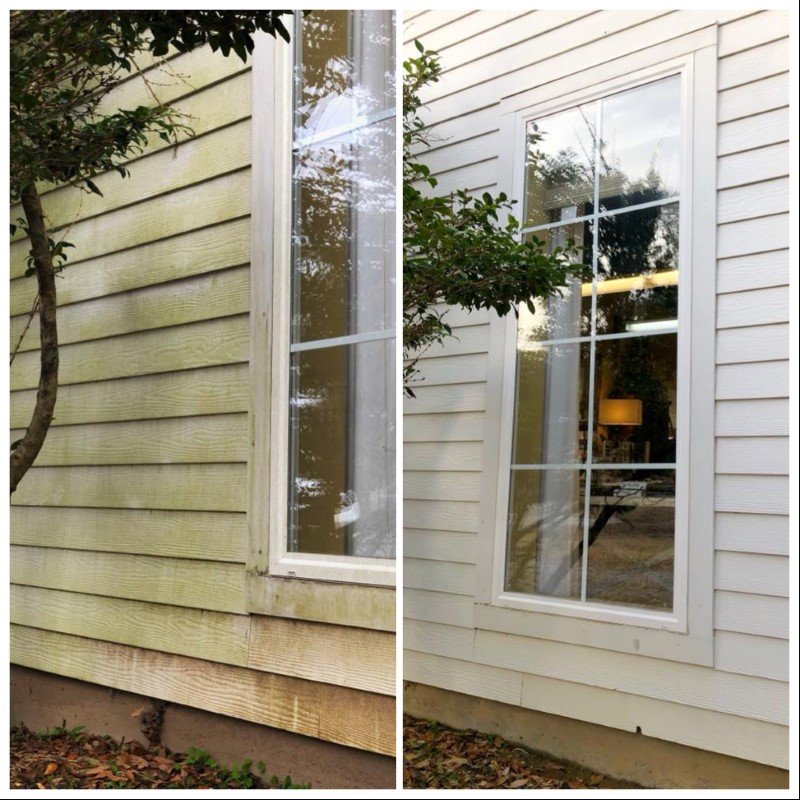 Windex seems to hold a monopoly for cleaning windows, but this ammonia-based cleaner is dangerous to keep around small children. After all, the ingredients listed in Windex ( from Whats Inside SC Johnson http://www.whatsinsidescjohnson.com/us/en/brands/windex/windex-original-glass-cleaner) are toxic and harmful:
Isopropyl alcohol
2-hexoxyethanol
Ethanolamine
Disodium cocoamphodipropionate
Sodium dodecylbenzene Sulfonate
Alkyl polyglucoside
Propylene glycol
Ammonium hydroxide
Fragrance
Liquitint sky blue dye
If you keep Windex in your home, put it somewhere that your children cannot get to (since we know they like putting their mouth on everything).
Read the whole article on Why You Should Stop Using Windex Here (http://www.thealternativedaily.com/why-you-should-stop-using-windex/).
2. Paper Towels
Paper towels are a normal go-to for cleaning up. But while they are great for cleaning spills, they are terrible for cleaning windows since they leave behind a fibrous residue.
I recommend using these microfiber towels (https://www.amazon.com/AmazonBasics-Microfiber-Cleaning-Cloth-24-Pack/dp/B009FUF6DM/ref=as_sl_pc_tf_til?tag=nashvilleclea-20&linkCode=w00&linkId=4032767ae6cbac450919aceeef5263ee&creativeASIN=B009FUF6DM) and this cleaner (https://www.amazon.com/Glass-Gleam-Cleaner-Concentrated-gallons/dp/B00PWZ5HEM/ref=as_sl_pc_tf_til?tag=nashvilleclea-20&linkCode=w00&linkId=ca3aa7a4272a27b2e1cb1759b35c75e1&creativeASIN=B00PWZ5HEM) instead. (Note: This is a professional-level cleaner, so it is somewhat costly. However, it will last a long time, especially if you clean your glass only once or twice per year.)
You can also use vinegar and Dawn dish soap. This combination is mild, but vinegar will cut the dirt and grime, and Dawn will provide slip for your squeegee to provide a thorough cleaning without damaging your glass.
3. NEWSPAPER
I know what you're saying: "But I've heard newspaper is amazing for drying windows and leaving them streak-free!" But you need to forget what you've heard about newspaper and its ability to get your windows shining since newspaper is a fibrous mix of wood pulp (http://www.newsmediaworks.com.au/making-newspapers/).
This design causes newspaper to biodegrade as soon as water touches it, and it will start that process as soon as it touches your wet window. Thus, newspaper will leave fibrous residue on your windows, mainly around hardware and in the corners. (Also, you would need A LOT of newspaper to dry all of the windows in your home, and getting that many can be costly.)
Instead, we recommend that you use a squeegee. You will be glad you did since a squeegee is designed to leave windows clean and streak-free without leaving behind any pulpy residue.
For getting your windows to look their best without leaving behind any residue or particles, we recommend the following items:
1. A Good Squeegee - You can get a quality squeegee for around $20, and it will provide unparalleled streak-free cleaning.
2. Steel Wool - Take a look at my post on how steel wool is the pro's secret weapon when it comes to cleaning windows. (https://www.nashvillecleanwindows.com/single-post/cleaning-windows-without-solution)
3. Good Solution - A mixture of a couple drops of Dawn dish soap, water, and a bit of vinegar will do the trick.
4. MicroFiber Towels - Microfiber towels will clean even the dirtiest windows without leaving behind any fibers or streaks.
If you are looking for a pressure washing company, then please call Nashville Clean Windows & Pressure Washing 615-669-8098 or complete our online request form.