Pressure Washing Project in Antioch, Tn | Before & After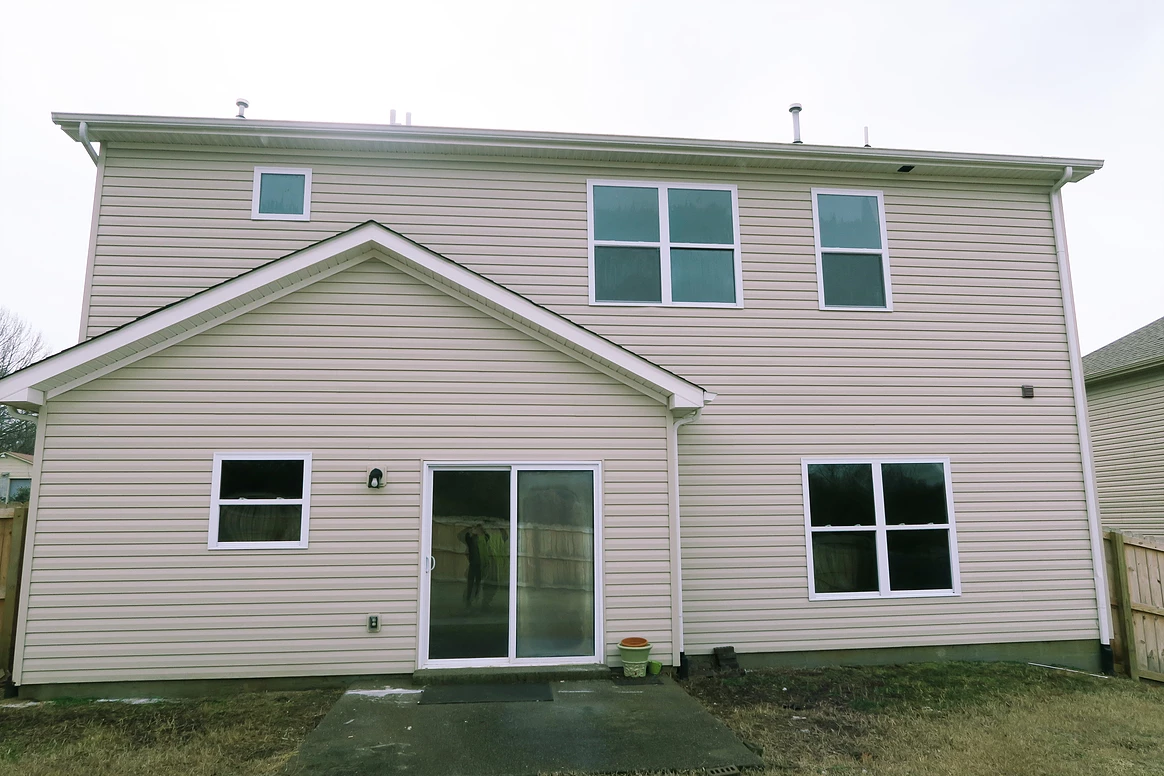 When we get the call to pressure wash a property, there are a couple things that run through our head immediately. First, what kind of substrate does that home contain? Is it vinyl siding, brick, stucco, or so forth? All have a completely different approach to cleaning.
Today's project was a vinyl-sided home in Antioch, TN, where the north side of the home was laden with green algae. Now, algae cannot harm plastic, but it does create an unsightly image to you, your neighbors, and I'm sure the property management firm (who may remind you of the unsightliness via a stern letter in your mailbox).
We are very gentle when we clean vinyl, mainly because we never know the integrity of it and how well it is attached. This is where our Softwashing process comes in. If you have this kind of siding, we would love to have the privilege of offering you a free estimate.
Using only 300 to 600 PSI on this type of substrate, we can achieve beautiful results, making a huge difference in the exterior look of this home.
If you are in Nashville, Brentwood, Franklin, or any of the surrounding areas and could use a good exterior cleaning, look no further than us at Nashville Clean Windows & Pressure Washing. Our reviews speak for themselves.
If you are looking for a pressure washing company, then please call Nashville Clean Windows & Pressure Washing 615-669-8098 or complete our online request form.