Do You Need a Pressure Washing Course?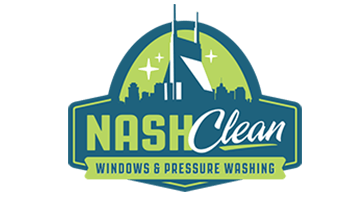 You need a pressure washing course if you're attempting to open a power washing business. It may also be beneficial to take a pressure washing course if you want to learn how to pressure wash your house on your own. Pressure washing courses can teach you the proper techniques, business skills, and experience needed to run your own power washing business!
Let's talk a little bit more about what power washing courses are available and if a pressure washing business is the right course of action for you!
What is a pressure washing course?
A pressure washing course is a course you take online. It provides the information that you need to learn how to power wash correctly and run your own business doing so. Pressure washing is often viewed as being an easy skill, one that takes little knowledge or training, but that's not the case.
Power washing/pressure washing without the proper techniques under your belt can lead to significant damage to your home. Without the proper protocols, a house could end up with broken or torn siding, holes, and even chips in the foundation. These damages can lead to the growth of mold and mildew along the exterior of the home that could spread to the interior.
What do you learn in a power washing course?
Most power washing courses offer the following information:
How to run a profitable power washing business
Marketing techniques for advertising your business
The types of chemicals you'll be exposed to
How to use and trouble the equipment needed
Safety protocols
The different types of pressure washing
How to conduct roof cleaning safely and effectively
Is a pressure washing business profitable?
Pressure washing businesses are in high demand throughout the year. Starting a power washing business for the first time is an excellent career path for an entrepreneur. The industry is expected to grow an additional 4% over the next 3 years. This is because homeowners and commercial building owners are learning more about the benefits and getting involved in yearly/twice yearly cleanings./p>
In order to determine a business's profitability though, you need to understand what profiting means and how to obtain a profit. This is why it's important to take a power washing course and become a certified power washing business.
Profitability is (loosely) defined by the business bureau as the ability for a business to earn revenue after all expenses are deducted from the income. For example, if you were to charge a client $500 (just picking an easy round number), and you have to spend $300 in materials, time, and employee wages, you're left with $200. You made a $200 profit on that sale of your services. Again, this is just an easy-math example. Pending the services that you offer and area that would be serviced, it typically costs anywhere between $200 and $400 for a power wash.
Here's a quick breakdown of the average costs to power wash specific areas:
$100-$300 – Exterior siding of a house
$80-$200 - Driveway
$250-$500 – Deck or patio
$50-$200 – Vehicle
$400-$1000 – Commercial buildings
You'll also need to consider the costs of insurance, licenses, and permits required to run your business. On average, these will cost you $500 upfront in total. They will then be an additional $60 per month pending the area you're located and the requirements your area has for a power washing business.
Employees (if you plan on hiring now or in the future once your business expands) will cost an average of $1,000 per month to pay them appropriately. Most pressure washing businesses have at least 3 employees pending their size.
How much can a pressure washing business make?
Due to the relatively low start up costs, most power washing businesses can earn an average of $40,000 to $50,000 within their first couple of years. This, of course, is based upon the pricing scale set forth by the individual business. However, after taking a pressure washing course to learn about the business side, most businesses average at least that much in the beginning! Many pressure washing businesses scale to be 6-figure businesses as time progresses. This is often due to the companies expanding into larger markets such as commercial washing vs home washing. Commercial properties often earn a higher income due to their size and frequency of needing to be washed. Many apartment complexes for example will hire a power washer to come at the beginning of each new season. This is to remove dirt build up, pollen build up, and any excrement's left from wild animals in the area.
You can get started in the pressure washing business for around $10,000 (give or take). Whereas this may seem like a significant amount, it's much less than the average business start up costs. You can also cut back on costs by purchasing equipment that is used or rented, instead of brand new. Be sure you verify whom you're buying or renting the equipment from as you don't want to purchase something that's going to fail midway through a job!
You'll need the following equipment to get started:
pressure washer – this will cost between $100 and $3,000
pumps – average cost is between $150 and $400
nozzles/hoses – you'll spend between $20 and $100 on these
engines – costs around $200 to $1,000
chemicals – anywhere from $50 up to several hundred dollars pending the size of the job
You'll also need to consider the transportation van you'll acquire and if you'll have office space in the beginning! This can add extra costs but can also be invested in for cheap.
On average, an office space will cost you $80 to $500 to rent out pending the size. You'll also need car insurance for your business van, which usually costs around $250-$500/month
What are some pressure washing certification courses?
There are dozens of pressure washing certification courses on the market today. However, there are a few that are better than others. These courses will teach you how to properly set up a power washing business. You will learn how to market your business, how to set up your business legally, how to use equipment, and how to start your business affordably.
These three courses are our personal favorites!
Pressure Washing Blueprint
From the firsthand experience of Justin Rogers and Aaron Parker, Pressure Washing Blueprint is among the best power washing courses on the market. Their course walks you through the most effective ways to start your power washing business from scratch. This course can take you from flat broke to making 7k in your first few months. You don't even need an office to do so! You just need to know where to start, and Pressure Washing Blueprint can show you the way!
How To Wash
The complete guide to understanding the business of pressure washing. This pressure washing course breaks down each step in setting up your pressure washing business. You'll not only learn about the business end, but also about the techniques and statistics for operating a successful business. This course is ideal for those who enjoy an easy to follow along with format that explains each step of the process in detail! Learn how to start your business and grow it just as quickly as it takes to sign up!
The Next Level
The Next Level is sort of like the big brother to How to Wash. Operated by the same company, this pressure washing course is known for being the most in depth course on the market. The purpose of this course is to show those interested how to expand their business to multi-six-figures! You'll learn about marketing techniques, pricing strategies, employee hiring and employee retention, and how to obtain commercial jobs. The commercial jobs are what earn you the big bucks so if that's what you're looking for, The Next Level pressure washing course is the one for you!
Final Thoughts
Pressure washing is known for being a highly profitable business that doesn't require much in start up costs. Most often, your start-up costs won't exceed $10,000. You'll likely profit in the first few months and have a business that'll grow and last for years to come. With the help of pressure washing courses like Pressure Washing Blueprint, How to Wash, and The Next Level, you can rapidly grow your business!
If you are looking for a pressure washing company, then please call Nashville Clean Windows & Pressure Washing 615-669-8098 or complete our online request form.