How To Remove Oil Stains From Concrete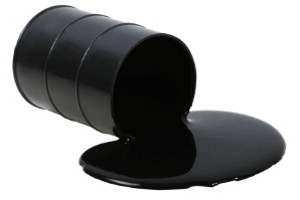 Concrete is known for its hard and durable characteristics. It can withstand pressure, weight, and scratches. Because of this, concrete has been the number one choice as floorings for utility spaces like garage and driveways. These areas of the house are more prone to dirt and residues, even molds, and mildews.
Have you ever experience pouring oil on your car's engine and it accidentally spills? Or you are refilling fuel on your garden machines like lawnmowers or hedge trimmers and it overflow? These oil spills and leakage will then cause oil stains on your concrete floors.
It creates an unsightly appearance. Also, neglected oil spills and stains may cause slips and falls that may lead to injuries.
How can we remove oil stains and retain the original appeal of our concrete floorings? Here are some tips that you can do.
Some Common Oils That Can Stain Concrete Floors
Here are some of the culprits for oil stains on concrete  driveways, walkways, and garage:
Gasoline - It should be clean right away as it is flammable. It can be from your gas-powered vehicle and garden machines.
Transmission fluid - This leak means that something is wrong with your vehicle. Transmission fluid is usually red.
 
Engine oil - This may come from your vehicle and other machines.
Snow removal salts - These can save you from a dangerous fall during winter but it can leave unwanted stains when the snow melts and the water drains.
Common Methods To Remove Oil Stains On Concrete
Always remember that oils leave stains, and the longer it sits on your concrete floors, the harder it is to remove. 
For starters, oil stains that are still wet should be dried using absorbent materials. Some recommend pouring inexpensive cat litter in the stained area. Crush and grind it using your feet and let it sit for an hour. Sweep it up and discard it. Dry soil, sand, and baking soda can also be used as substitutes.
Paper towels and rugs can also be used.  Remember to dispose them properly since some oils are highly flammable and may be hazardous for the environment. Contact your locale waste management office for proper guidelines.
Cleaning Agents To Choose From
Once the area is dry, continue the cleaning process using the following:
Detergent or concentrated soap - Although mild stains can be treated with water, detergent can also be used for better results. Simply pour laundry or dishwashing detergent over the stain and scrub it using a stiff nylon-bristled brush. Avoid using metal brushes as it can leave metal bits and rust the area. Finish by washing the area with water.
 
WD-40 - A variant of WD-40, the fast-acting degreaser is a solution that can be applied to quickly remove oil and grease stains. You can wash it away with water afterward.
Concrete cleaners - A wide selection of concrete cleaner brands is available in the market today. These are all designed to clean and remove oil stains. 
Paint thinner and sawdust - In a container, mix sawdust with paint thinner until it is damp. Put the wet sawdust over the stain and let it sit for twenty minutes. Sweep up the sawdust and dispose properly. For a more effective result, you can use concentrated detergent before washing it up with water.
TSP - Prepare a cleaning solution using one cup of TSP or trisodium phosphate dissolved in a gallon of hot water. Wear goggles and rubber gloves as protection and pour the mixture in the oil stain. Let it soak for twenty-five minutes and scrub with a nylon brush. Wash it away using plenty of water.
Microbial oil stain remover - This biodegradable solution uses micro-organisms to consume oil and grease. For large areas, use a pump spray to apply and wait until the oil eats up all the oil and grease. For tough stains, you can leave the solution for twenty-four hours. The area should be clean with soap and water after.
For better results, some of these cleaners require multiple applications before rinsing with water and air drying.
Pressure Washer
To maintain the cleanliness of your driveways and pathways, a pressure washer is a good investment. It is powerful to remove tough stains like oil and grease. However, it is quite expensive. It should also be used with proper precautions to protect not just yourself but your surroundings as well. The pressure that it releases from its nozzle can cause damage when not properly controlled. Since chemicals like cleansing agents are added to the cleaning solution, it should be kept away from other people, especially elders and children. Cover plants, flower beds, cars, and other items to protect it from damage. Just like any power tools and equipment, the machine should not be left attended.
If these methods fail, you can contact professional cleaning services to do the job.
If you are in search of a professional washing service, Nashville Clean Windows and Pressure Washing is a wise choice. The company is a member of the Pressure Washing Resource Association, proving its credibility in the business. Its years of experience in professional cleaning has established the company to be a well-known brand in the industry in providing satisfactory results. 
See the article for Pressure Washing Vs Soft Washing
Nashville Clean Windows and Pressure Washing uses the latest equipment and technology to meet its clients' needs. It offers top-notch services as attested by the many positive comments and reviews the company is getting. More than just a cleaning service, it aims to protect not just your properties, but most especially you and your family's health as well. That is service with dedication and hard work.
House cleaning can be a worrying task. It may take a lot of your time and your budget. With Nashville Clean Windows and Pressure Washing, you can spend your time on your daily routine while they handle the cleaning. They also offer free estimates and offer packages at affordable prices.
Bring back your home's original appeal. Protect it from stubborn dirt and residues. Keep it safe from bacteria and viruses. Contact Nashville Clean Windows and Pressure Washing, your partner for a cleaner and safer home.
If you are looking for CHANGE, then please call Nashville Clean Windows & Pressure Washing 615-669-8098 or complete our online request form.