Spring Cleaning Checklist For Your Home's Exterior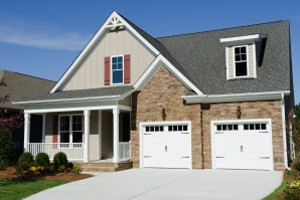 One thing that is associated with springtime is spring cleaning. It may sound challenging and overwhelming but spring cleaning is a must to give your home a breather after a long period of being shut and dormant during the winter months.
You may want to open your doors and windows to refresh and clean your home interiors, but do not forget to give your house exteriors the same needed attention.
Why Spring Clean Your Home's Exterior?
Here are some reasons why outdoor spring cleaning is a must:
A neat and polished facade increases a home's curb appeal. How your property looks also reflects what type of homeowner you are. So if you want to make a better impression or you aim for home reselling, it is important to keep your home's exterior clean and spotless.
Spring cleaning gives your home exterior the proper wash after accumulating dirt and grime in the long months of winter. This is one way to protect your properties. When neglected, dirt can invite germs and bacteria, insects and pests that can lead to your home's damage and deterioration, depreciating its value.
Spring cleaning is also a time for checking and doing small repairs. It can eliminate greater damage and expenses in the future.
Spring cleaning serves as a preparation for the countless outdoor activities your friends and families can enjoy during the season and the coming months of summer.
Exterior cleaning can prepare your lawns, yard, and gardens for the new season. Healthier trees and plants, as well as blooming flowers, give a more refreshing appeal to your homes.
Spring Cleaning Spots And Areas
Windows - Sparkling clean windows can give you a clearer view of spring and summer. Aside from cleaning your windows from the inside, you should also clean them from the outside for better results. Sweep off dust or cobwebs before cleaning. For better cleaning, remove curtains, curtain rods, and screens. You can use store-bought cleaners for the job. Be sure not to leave marks and streaks as you clean and dry your windows.
Roof and Gutters - Check for dried leaves and twigs, fallen branches, birds' nests, pests and insects' breeding grounds. Be sure that no pieces of debris are left that can cause clogging leading to damage on both gutters and roofs.
Siding - The long months of winter may have caused the dirt and germs to accumulate on your house siding leaving an unsightly appearance. Pressure washing is recommended when cleaning house siding for effective results. Be sure to start cleaning from top to bottom to avoid washing down dirt to already clean areas.
Garage - Organizing and cleaning off your garage allows more spaces to accommodate garden tools, bikes, and scooters. Check on oil spills and grease on the floor and give it a thorough cleaning to avoid falls and other related accidents.
Decks and Patios - Decks are perfect spots to relax during the spring and summer months. Small gatherings for family and friends can also be done on your home's deck or patios. But these areas often suffer the harsh effects of long winter months, thus it needs thorough cleaning after.

When cleaning a deck and patio, consider its surface since different surface materials require different cleaning processes. Check for chemical contents on your choice of cleaner by reading package labels as some chemicals may be harsh for a particular surface. For a wooden deck, check on rot and decay. Sweep, scrub, and rinse. You can consider applying treatment and solutions to protect the wood against damage and pest infestation. Meanwhile, if you have a concrete deck and patio, check for cracks and chips and do the necessary repairs to avoid accidents. It can also serve as a prevention for future damage and deterioration.

Deck and patio furniture also needs a thorough cleaning since it has been out all winter. No one wants dirty pieces of furniture as they relax outdoor.

Driveway and walkways - When the snow melts, you can check on your driveway and walkway and see where the water collects. By doing this, you will know what areas need repairs. Weeds can also grow on cracks and potholes If left unattended, their roots will grow deeper, making the holes larger. Pressure washing is recommended for optimum results. You might also need some more scrubbing and scraping for stubborn dirt and stain. Regular washing can eliminate accumulated dirt and grime. It can also get rid of moss and weeds, increasing your driveway and walkway's aesthetic value. Be extra careful when using cleaners as they may contain chemicals that can endanger and damage adjacent lawn, gardens, and flowerbeds.
Other areas that need cleaning are the lawn and garden, fence and gate, as well as the birdhouse and the mailbox.
Outdoor spring cleaning can be a challenging task. It requires a lot of time and energy to be accomplished. Most especially for beginners, this can be a stressful and enormous task. Also, mistakes in the cleaning process can lead to poor results, leaving homeowners frustrated. Much more, it can bring harmful effects to properties like early deterioration and damage. Also, the use of pressure washers for newbies can be very dangerous. The improper combination of chemicals may also pose risk to lives and properties.
Free yourself from all the trouble and let professional home cleaners do the job. Nashville Clean Windows and Pressure Washing has been serving Nashville and nearby areas for exterior residential and commercial cleaning needs. With years of experience under our belt, we have become a household name for different cleaning services like roof and gutter cleaning, window cleaning, driveway cleaning, deck cleaning, and many more. We use state-of-the-art pressure washing equipment to clean even hard-to-reach areas. All machines are operated by highly-trained professionals to keep you and your properties safe.
No wonder our customers are sending positive feedbacks and reviews for a job well done. For any residential and commercial exterior cleaning needs, feel free to contact Nashville Clean Windows and Pressure Washing now.
If you are looking for exterior cleaning services in Nashville, then please call Nashville Clean Windows & Pressure Washing 615-669-8098 or complete our online request form.