The Amazing Benefits Of Commercial Pressure Washing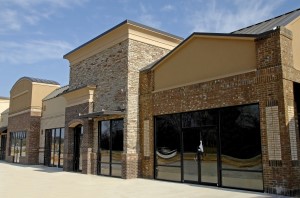 When it comes to business, the first impression creates a lasting impression. What a person sees as how a business look for the first time will always be remembered. Moreso, it will help them decide whether or not to enter the business premises and avail goods or services from them.
That is why business owners should always maintain the cleanliness of their commercial buildings. Cleanliness should always be observed not only on the inside but also from the outside of a commercial building. When it comes to building exterior cleaning, pressure washing is a practical choice.
The importance of pressure washing commercial buildings
It increases curb appeal. One of the most evident benefits of pressure washing a business establishment's exterior is that it will definitely look better. Without the dirt, grime, and other unsightly marks, the building will look cleaner, fresher, and cleaner. A dirty facade is a turn-off and will certainly drive customers and investors away.
It enhances property value. A presentable commercial building is not just inviting, it also has a higher property value than dilapidated, dirty ones. It is also a way for your property to keep up with other commercial buildings as well.
It prevents further damage. Dirt build-up, molds, algae, birth droppings, and pest infestations can cause damage to buildings' exterior. With regular cleaning and pressure washing, all of these impurities can be removed. Also, surfaces that need early repairs are exposed. With regular washing comes regular inspection, thus, preventing greater damage and costly repairs in the future.
It is healthy and sanitary. Your employees deserve to work in a healthy environment and your customers deserve the same. Regular building washing removes soot, dust, dirt, molds, and other particles that can cause allergic reactions and other diseases. Employees and customers will surely appreciate and favor a neat and clean commercial building from the inside and out.
It prevents injuries. Food spills, oil leaks, and water are sometimes inevitable on sidewalks and parking areas. These can cause accidents like slip and fall leading to injuries. Through frequent pressure washing, all of these hazards can be removed, making your business premise safer among your patrons. Since uneven pavement, holes, and damage surfaces became visible when cleaning, preventive measures like repairs can be done to keep the area safe.
Increases foot traffic. More customers mean more money. A well-maintained building is more inviting, thus increasing foot traffic in your store or office leading to potential sales.
It reflects a business owners' management skills. How a commercial establishment looks somehow represents how the business owners and its staff manage the business. A business facade that is neat and well taken care of is proof of the owners' excellent management style and a reflection of excellent service. This shows that the well-being of the employees and the customers really matters to the owners.
It uplifts mood. A clean and fresh-smelling environment gives a positive vibe to employees, thus making them alert and happy during work hours. A good mood is contagious, your customers will be happy being served with a smile and in a friendly manner.
Pressure Washing Checklist for Commercial Buildings
Window Cleaning
Clear, sparkling display windows give a glimpse for clients of what they can expect when they enter the store's premises. From shops and restaurants to car showrooms and appliance centers, clean display windows play an important role in an increased sales and greater foot traffic.
If you need exterior window cleaning services in Nashville, Tennessee, Nash Clean Windows and Pressure Washing can give you excellent service at a very reasonable price. Given the fact that windows have a delicate surface, we apply the appropriate amount of pressure to make sure that your properties are well taken care of as we do the cleaning.
Roof and Gutter Cleaning
Although the roofs and gutters are not that visible when looking from the front, it still needs regular cleaning to avoid damage. Problems in roofs and gutters can leave unsightly marks in the building siding and display windows. Moreso, it can cause leaks that can damage ceilings affecting the building's interior.
To avoid these problems, opt for professional roof and gutter cleaning services. Free yourself from stress and let the professionals do the job.
Siding Cleaning
Different buildings are made from different types of siding materials. Professional cleaning services like Nash Clean Windows and Pressure Washing can assess your building's sidings and apply the proper cleaning process that it needs. By allowing our team to do the job, you can free yourself of different problems associated with erroneous washing like scratches, cracks, holes, and other damages caused by too strong chemicals or abrasion. We usually use soft washing techniques for delicate surfaces.
Sidewalk and Pavement Cleaning
When the sidewalk and pavement are dirty, customers coming inside the shop tend to bring that dirt inside. If you want to have clean and sanitize floors inside the store, sidewalks should also be washed and cleaned frequently. Keeping them clean also gets rid of accidents that can lead to injuries like slip and fall. Germs and bacteria can also be washed away.
Since concrete is the most common type of materials use in sidewalk and pavement, one effective way to clean it is through pressure washing. With Nash Clean Windows and Pressure Washing, we can assure you of clean and germ-free concrete sidewalks and pavements. We use state-of-the-art pressure washers and environment-friendly cleaning solutions for every job.
Keeping the building exterior presentable and blemish-free is a challenging task. But it goes with a lot of amazing benefits to help your business grow and prosper. Cleaning a large building exterior is not a do-it-yourself task. You can not even assign one of your personnel to do the job.
Invest in professional washing services if you want satisfying results done in no time. You may spend a few bucks but we can assure you that it is always your money's worth given the excellent results that we promise.
For pressure washing, soft washing, and other exterior cleaning service needs in Nashville, Tennessee, Nash Clean Windows and Pressure Washing is your wise choice.
If you are looking for commercial cleaning services, then please call Nashville Clean Windows & Pressure Washing 615-669-8098 or complete our online request form.