Tips for Proper Commercial Roof Maintenance
Is Roof Cleaning a good idea?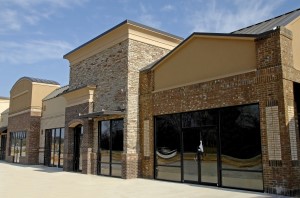 The roof is an essential safety feature of your commercial space. Performing routine maintenance on your roofing will help reduce the risk of potential issues that could cause damage, especially if it has visible wear and tear. With regular inspections and preventative actions, you can extend the life of your roofing system.
It does not matter how old your commercial roof is; a routine maintenance schedule is still essential. You can apply flexible and long-lasting materials like acrylic and silicone to lengthen a roof's lifespan. However, preventative maintenance is your most effective line of protection, especially if you install roof hatches that provide quick access while safeguarding your roof from the elements.
Keep Maintenance Logs

Maintaining a maintenance journal is a useful management tool for making repairs or selling your property. Keep notes of the type of service conducted, day and time of service, name of the roofer or roofer agency, finances, and other information that you think is necessary.

Equip Your Toolkit

Make sure you have everything you need to inspect your roof. Include a checklist, roof plans and aerial photographs, a pencil and paper for taking notes, a camera for taking images of any damage, a tape measure, and a flashlight in your emergency kit.

Inspect the Chimneys and Vents

Check the dryness of all the areas that surround the vents and chimneys. It could indicate that the flashing has become damaged and requires either replacement or repair.

Inspect Your Loft

Is there adequate ventilation in the space you're using? Are there any cracks in the rafters, sheathing, or damage to the decking? Is there light shining through at a place where there shouldn't be any? These obvious warning signals indicate the possibility of injury, leading to more extensive and expensive repairs if not handled correctly.

Check for leaks

Do you see any signs of leakage? When you identify a leak, you must immediately address the issue. If delayed, they may result in decay, mold, or damage to the structure. First, take photographs to document the areas, and then get in touch with an experienced roofer to do an assessment.

Make Sure There Isn't Any Obvious Damage

Examine your roof's drainage system for damage and heavy debris blocking it. Are there evident indications that damage has occurred? Check to see if the gutters and downspouts are broken or clogged. Your staff can address these concerns immediately, which will assist in preventing further damage in the future.

Normal Use and Abuse

Inspect the building's decking, flashing, vents, chimneys, and fascia. Is there sagging in the roof? Is something missing? Do you notice any apparent signs of rusting, corroding, or decaying? Get in touch with a roofing expert if you see the following warning signs.
Why is regular commercial roof maintenance crucial?
It is no secret that the roof is one of the essential parts of a commercial building. Not only does it protect the structure and contents from the elements, but it also plays a vital role in energy efficiency. A well-maintained roof can save a business money on energy costs, while a poorly maintained roof can lead to costly repairs and replacement.
That's why regular commercial roof maintenance is so essential. By scheduling regular inspections and repairs, businesses can avoid costly problems down the road. In addition, regular roof maintenance can increase the life of a roof, saving money in the long run.
There are several benefits to scheduling regular commercial roof maintenance:
Prevent expensive repairs: By catching problems early, businesses can avoid costly repairs down the road. Regular inspections can identify issues before they become significant problems.
Extend the life of your roof: Regular maintenance can help extend the life of a roof by keeping it in good condition. Avoiding a total roof replacement can save businesses money in the long run.
Improve energy efficiency: A well-maintained roof can improve a building's energy efficiency by keeping the heat in and out during the summer. It can save businesses money on their energy bills.
Prevent safety hazards: Regular maintenance can help prevent safety hazards by keeping the roof in good condition. It can reduce the risk of injuries and property damage in the event of a roof collapse.
Enhance curb appeal: Commercial buildings with well-maintained roofs appeal more to potential consumers and renters because they appear more excellent from the street.
Regular commercial roof maintenance is an essential part of owning a commercial building. By scheduling regular inspections and repairs, businesses can avoid costly problems down the road and extend the life of their roof.
Final Thoughts
Since a roof is a vital structure in your building, you should take every precaution to maintain its features and durability. To attain a high degree of roof maintenance, protect your roof by providing the finest care possible, working on any necessary repairs, and calling a professional when necessary.
If you are looking for a pressure washing company, then please call Nashville Clean Windows & Pressure Washing 615-669-8098 or complete our online request form.