Top 7 Advances In Roof Technology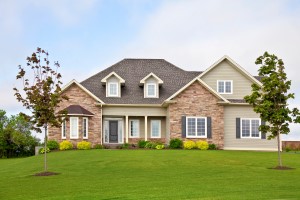 The world has seen a lot of innovations when it comes to the roof we use in homes and in commercial buildings.
In the past, people were content in using leaves and branches, now we have materials that are able to harness the sun's power and use it to power the home or the building. There are materials that are light-weight enough that the house requires minimal structural support. And there are those that can withstand the heat of a fire.
Contractors and homeowners are not presented with many options for the type of roofing material they want for their home or building. Below are some examples of innovations in roofing technology that's changing how people view their roofs.
1. Cool Roofs
Cool roofs have been designed to absorb less heat and reflect more sunlight compared toy our regular roof. This type of roof is made of a type of paint that is highly reflective, either sheet covering or tiles or shingles that are highly reflective. This type of roof isn't exclusive to areas with a warm or sunny climate. All types of roof benefit from using a cool roof and allow a building to save on energy from the temperature control system.
Just like wearing light-colored clothing help to cool you down on a hot day, the materials used in cool roofs work the same way. A standard roof can heat up by as much as 150 degrees Fahrenheit. Cool roofs, on the other hand, can be 50 degrees Fahrenheit cooler.
2. Roof Insulation
Roof insulation doesn't get as much praise as it deserves, more so because they aren't always visible thus their roles are underplayed. Roof insulations have dramatic effects on a home's performance as well as its operational cost. And with the right material, it can even prolong the longevity of the roof.
Roof insulation serves three purposes:
thermal barrier
working platform
drainage
Insulation controls the transfer of heat from the roof to the interior of the house during hot days. Similarly, it prevents heat from escaping outside during colder months.
Roof insulation also serves as a work platform during maintenance and construction. And it can help divert water away from curbs and walls and towards gutters and drains.
3. Flat Roof Membranes
Usually made from thermoplastic polyolefin (TPO) or polyvinyl chloride (PVC), flat roof membranes are used in both commercial and residential buildings. In residential buildings, this type of roofing system is typically seen on apartment buildings, house extensions, and garage roofs. But increasingly, flat roof membranes have been used as the main roof in single-family houses that follows a modern design.
Membrane roofing is a watertight covering that protects the interior of the house and it is commonly integrated into a flat roofing system. Membrane roofing is also used in the roof with a low slope angle. A number of professionals specializes in flat roof repair.
4. Fire-Resistant Roofing
With so many homes around the world at risk of damage due to forest fires, manufacturers have begun designing roof that is fire-resistant. Not only do they protect the building but the fireproof roofs can slow the spread of wildfires and protect urban areas from the devastation.
Fire-resistant roofing can be made from several materials such as:
asphalt
clay and concrete tiles
slate
metal
synthetic
Asphalt is the most common and is considered to be the standard roofing option common in a lot of homes.
Concrete and clay tiles are another options as well. Besides fire-protection, this type of roofing gives the building a Spanish or Mediterranean look.
Just like concrete and clay tiles, slate requires additional roofing support because of its weight but it offers the same fire resistance as the former.
Metals is a lightweight roofing option and come in different varieties.
Synthetics are eco-friendly and are much more cost-effective than other fire-resistant roofing material.
5. Synthetic Roof
This type of roofing material pertains to manufactured products that replicate concrete tile, asphalt shingles, metal panels, clay tile, and wood shingles. Oftentimes, synthetic roof use recycled rubber and/or plastic as its main ingredient.
The advantages of using synthetic roofing include cost and weight savings without sacrificing looks. This means it can be installed in conventional roofing decks. Synthetic is also resistant to algae and mold growth, as well as fire-retardant.
6. Solar Roof
For many years, solar roofing has been touted as the answer to our ongoing energy and climate crisis. Replacing the current roof with solar ones make it possible for homes to generate their own power consumption or at least decrease power demand from the grid.
Compared to a couple of years back, solar roofs have evolved to look sleek and beautiful and can be seamlessly integrated into the design of the house, complementing its architecture.
Although solar roofs require a huge upfront cost, companies like Tesla have guaranteed homeowners that the cost of solar roofs is mitigated by the energy-cost saving it offers. Some solar roofs can last up to 25-years or more, making it more durable than your average roofing material.
7. Drone Technology
It not might seem obvious at first but drone technology is much more than just toys for adults. It has a lot of used cases such as in the logistics industry, searches and rescue, and, recently, in roof construction. Drones can be used to help roofers get the job done faster as well as ensuring their safety.
In the past, roof inspectors have to put their lives on the line by climbing up ladders to inspect the damage to the roof. But with the help of drones, the job can be done on solid ground with roofers and inspectors controlling the drone through their phone. In fact, drones can even reach places no human could reach in the past.
Specialized drones could also be used to nail down asphalt and tiles instead of contractors climbing up the roof and doing it themselves.
CONCLUSION
We certainly come a long way from using twigs and leaves for our roof. We now have high-tech materials that suit our roofing needs. Without a doubt, more roofing innovation will be developed in years to come.
If you are looking for roof cleaning, then please call Nashville Clean Windows & Pressure Washing 615-669-8098 or complete our online request form.