The Premier Pressure Washing & Roof Cleaning Company in Donelson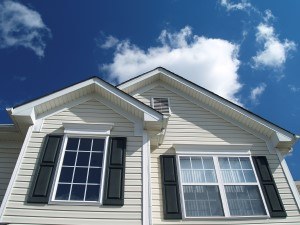 Is it time to find a pressure washing company to provide service for your Donelson home or business? Nashville Clean Windows & Pressure Washing would love to become your local go-to pressure washing company. Our complete range of exterior cleaning services cover every part of your property from the top of the roof to the end of your driveway.
Being able to provide quality service to our customers is important to us. We always strive to pay attention to detail when we work. Being able to offer you quality service you can depend on is our goal. If you're looking for a Donelson pressure washing company you can trust with all your exterior cleaning needs, call us today for a free quote!
Softwash Roof Cleaning
Don't let an inexperienced Donelson roof cleaning company damage your roof with pressure washing. Call us for softwash roof cleaning instead. While your roof may have stubborn black stains that are nearly impossible to remove without blasting them away with pressure washing, the shingles will get damaged.
Pressure washing can be strong enough to strip paint right off a surface or cut through a log. That is simply not the right way to do roof cleaning. Our softwash roof cleaning method is safe and much more effective at lifting stains.
Exterior Window Cleaning
The last thing you want when you get exterior window cleaning service is to discover your windows look cloudy afterward. This happens when improper window cleaning methods are used. Some window cleaning professional may use pressure washing, harsh cleansers, or abrasive tools that permanently etch the glass. Our professionals use the softwash method of window cleaning which does no damage to the glass or the seals on your windows.
Pressure Washing
There are times when a stronger pressure washing method is necessary to get a surface clean. However, even when we provide pressure washing service to clean your concrete driveway or other surfaces, we never use ultra-high pressure washing methods.
We set our machines right and pre-treat the stains before pressure washing. Your Donelson residential or commercial property will be in the best of hands with our team at Nashville Clean Windows & Pressure Washing.
If you are looking for a pressure washing company in the Donelson area, then please call 615-669-8098 or complete our online request form.