Expert Pressure Washers In Forest Hills, TN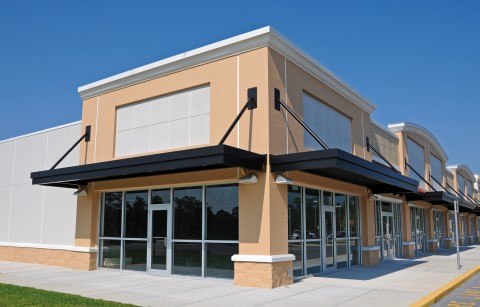 As a business owner, you have the never-ending job of maintaining a beautiful, attractive storefront. If your storefront looks unsightly and unappealing, you'll risk losing customers who might opt to take their business to a more carefully maintained office.
To keep your office looking its best so you can attract as many customers as possible, call Nashville Clean Windows and Pressure Washing, your local pressure washing company. We'll keep your business looking stunning so it can remain successful thanks to our pressure washing and roof cleaning services.
PRESSURE WASHING IN FOREST HILLS, TN
Mother Nature is not kind to your business' exterior. Every day, she beats away at it with rain, heat, wind, dirt, and all else. In time, this nonstop natural attack can cause your storefront's exterior to look unsightly -- a serious deterrent to potential new customers!
If Mother Nature has gotten your business' exterior looking bad, call us for a pressure washing. We have a variety of pressure washing tools and solutions, so no matter what condition your business' exterior might be in, we'll be well-equipped to get it looking beautiful once more.
ROOF CLEANING IN FOREST HILLS, TN
One of the largest components of your storefront is its roof. This means that your roof is one of the first things potential customers will notice as they approach your business. And if the roof is in bad shape, it might send those customers running for a more appealing-looking business.
If your business' roof is in less-than-attractive condition, call us for a roof cleaning. Our soft wash roof cleaning (using top-of-the-line solutions) will get your roof looking like brand new in little time!
FOREST HILLS' EXPERIENCED PRESSURE-WASHING PRO
Do you like history? If so, Forest Hills is the place for you! Home to the historic McCrory-Mayfield House, the oldest standing home in Forest Hills and an entry in the National Register of Historic Places, Forest Hills offers a great way to indulge your love of history.
But if you're more interested in maintaining your own home than appreciating someone else's, Forest Hills will still be the place for you! With its local pressure-washing pros at Nashville Clean Windows and Pressure Washing, Forest Hills offers a great resource for keeping your home in tip-top condition!
If you are looking for a pressure washing company in the Forest Hills area, then please call 615-669-8098 or complete our online request form.