Pressure Washing Expertise Right in the Hendersonville Area!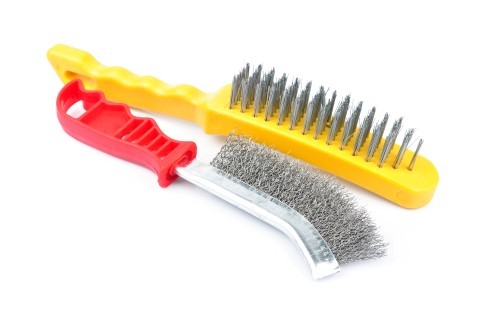 Are you a business owner? If so, you understand the importance that image has in the business world. After all, customers are unlikely to use a business that is dirty, worn-down, and just plain unsightly. Such a business might indicate that the quality of work offered there would be shoddy.
To ensure that your business looks its best to help bring in as many customers as possible, call Nashville Clean Windows and Pressure Washing. With our pressure washing and window washing services, we'll keep your business looking its best for many years to come.
PRESSURE WASHING IN HENDERSONVILLE, TN
Your storefront offers the first impression that many potential customers will have of your business, so you need to keep it looking great so that it presents only the best first impression. To do this, keep it looking clean and beautiful.
And to keep your business looking as clean and as beautiful as you could want, call us for a thorough pressure washing. Whether your building, concrete, or metal structures are dirty, we have the resources and know-how to get your storefront looking clean and inviting once more!
WINDOW WASHING IN HENDERSONVILLE, TN
If your business boasts dirty windows, your business as a whole will look dirty, no matter how clean and well-maintained the rest of it might be. Something about streaky, finger-printed windows makes any building go "wow" to "ugh" like nothing else.
If your building is more "ugh" than "wow," call us for a window washing. With our thoroughness and our top-notch equipment, we'll get all the "wow" possible out of your business by getting your windows shining like brand new inside and out!
HENDERSONVILLE'S EXPERIENCED PRESSURE-WASHING PRO
If you're a music buff, you need to move to Hendersonville today. Home to Johnny Cash and June Carter Cash, Conway Twitty, and Taylor Swift, Hendersonville has made its name as a producer of some of the top musical talent to grace the planet.
But if your needs are simpler than that and you care more about maintaining a beautiful business, you'll still love it here in Hendersonville. With Nashville Clean Windows and Pressure Washing - your local pressure washing company, the city provides an excellent resource for keeping your business looking its best.
If you are looking for a pressure washing company in the Hendersonville area, then please call 615-669-8098 or complete our online request form.