Superb Pressure Washing Company Serving Joelton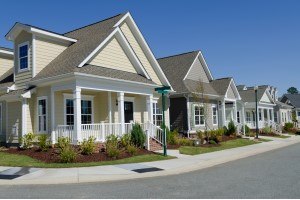 When it's time to secure the best pressure washing services for your Joelton home or business, give Nashville Clean Windows & Pressure Washing a call. We have been serving the Joelton area with distinction for years, and we offer a full range of services to keep your home or business spotless. Contact us today, and find out why we're the top choice for savvy homeowners.
Your facility is too important to trust to anything less than a top-notch pressure washing service. At Nashville Clean Windows & Pressure Washing, our technicians have years of experience on all surfaces, and they are trained on the latest equipment and techniques. We are fully insured and licensed, our methods meet or exceed EPA specifications, and our reputation is impeccable.
Our pressure washing services cover:
Gutters And Downspouts
Full House Exterior, Including Siding And Windows
Roofs
Driveways, Sidewalks, and Walkways
Fences and Decks
It's important to keep your Joelton home or business free from dirt, grime, mold, mildew, grease, moss, and other visible blemishes that ruin its appearance. An obviously unwashed building loses property value, and when features like roofs, driveways, and siding are allowed to go untreated, they become damaged, requiring expensive repairs and even replacement.
Your Joelton home or business deserves the best pressure washing available. Give us a call today and experience the Nashville Clean Windows & Pressure Washing difference.
Driveway Washing for Your Joelton Property
Regular professional pressure washing is the best way to keep your driveway looking its best. Anything less is unlikely to keep up with the ill effects of traffic, nature, and time. Nashville Clean Windows & Pressure Washing's driveway washing service is guaranteed to blast away grease, oil, automotive fluids, grit, grime, moss, and other natural or chemical stains.
A regular annual driveway washing will catch problems before they become chronic and add years of life to the surface of your Joelton home's driveway. Call us today, and we'll arrange a convenient time and date for an estimate.
Make Your Joelton Home Shine With A Top Quality Window Cleaning
For a home or business owner, window cleaning takes a lot of time and effort. And it's dangerous for homeowners to go running up and down ladders. To make matters worse, when the job is finished, it all too often looks like it's time to start again.
Nashville Clean Windows & Pressure Washing's professional window cleaning service will take the problem off your hands and leave you with clean, clear, sparkling windows. We are experts at every kind of window, and our gentle soft washing process ensures that your windows and siding will be safe during the cleaning process.
Contact us to find out more about our window cleaning process and to schedule a visit.
If you are looking for a pressure washing company in the Joelton area, then please call 615-669-8098 or complete our online request form.