Are You Looking For A Professional Pressure Washing & Roof Cleaning Company In Oak Hill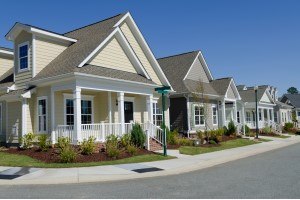 Are you tired of the dirty exterior of your home or commercial building in Oak Hill? If so, let our pressure washing experts at Nashville Clean Windows & Pressure Washing take care of your exterior cleaning chores. Our professionals make it easy to get your windows, roof, siding, concrete sidewalks, deck, patio, or driveway sparkling clean.
Our pressure washing and roof cleaning company takes pride in the quality of work we do. We don't like to leave a jobsite until you are completely happy with the difference we've made for your property. Our number one goal is to hear you say we did an amazing job!
We offer free estimates to Oak Hill home and business owners. Contact us today to tell us what type of pressure washing or roof cleaning service you need so we can come out to assess the job and give you a quote. We look forward to meeting you!
Softwash Roof Cleaning
When we provide roof cleaning service in the Oak Hill area, we use a softwashing method. Our experienced roof cleaning technicians have been trained to make your roof look amazing without damaging your roof shingles.
According to shingle manufacturers, the softwash technique is the only approved method of roof cleaning because it won't harm the shingles. As professionals, we know this roof cleaning technique is safe, but also does a superior job of removing deep down stains and grime.
Exterior Window Cleaning
Another area of your house or commercial building that needs special care during cleaning is the windows. Pressure washing can easily break glass, but most often the damage is done to the surface of the glass. Cleaning windows with water under high-pressure can etch the glass surface. Those thousands of tiny scratches make the windows look cloudy. Etching is permanent, so we always make sure to treat your windows gently during the cleaning.
Pressure Washing
Our Oak Hill pressure washing company offers complete exterior cleaning services for your local home or business. There isn't a rust stain, oil stain, or algae stain we can't remove. If you need our exterior pressure washing service for any of the following, we would be happy to provide you with a competitive quote.
Gutter Cleaning
Driveway Cleaning & Sealing
Pool Deck Cleaning & Sealing
Deck Cleaning & Refinishing
Fleetwash Cleaning
Commercial Pressure Washing
Concrete Cleaning & Sealing
Flat Roof Cleaning
Pitched Roof Cleaning
If you are looking for a pressure washing company in the Oak Hill area, then please call 615-669-8098 or complete our online request form.