Pressure Washing Expertise In Princeton Hills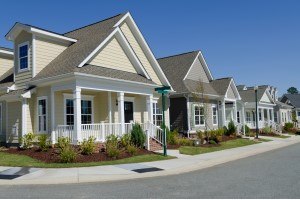 Nashville Clean Windows & Pressure Washing is proud to be the top choice among home and business owners in Princeton Hills looking for pressure washing. It starts with a free estimate, and, in the meantime, you can review our previous projects and read customer reviews.
Your satisfaction is guaranteed, and we promise to meet and exceed your expectations. You want to be able to make a good first impression, improve your curb appeal, and increase your property value, and power washing can do all of that for you. However, not just any exterior cleaning company will do - trust the pros who have your best interest in mind.
We've taken care of countless homes and commercial buildings in the Princeton Hills area, and now we look forward to taking care of yours. Get in touch with us today, and let's discuss your project. Whether you need one-time exterior cleaning or would like to get on a routine schedule, we're here to help with pressure washing jobs, big and small.
Our Princeton Hills Pressure Washing Team Offers What You Need
If you reside in Princeton Hills or operate a commercial facility here, you know it's a favorable location. Arranging for professional pressure washing is a vital part of taking good care of your property. We not only offer quality service, but we also offer a variety of services you can choose from:
Exterior Commercial Building Cleaning
Gutter Cleaning
Roof Cleaning
Exterior Window Cleaning
You'll be glad to know that we offer services beyond cleaning, such as driveway sealing, rust removal, and deck refinishing. We aim to be your one-stop shop for exterior improvements.
SoftWash Roof Cleaning Is A Vital Part Of Home Maintenance In Princeton Hills
There's no good reason to keep using standard power washing methods on roofing when professionals now have the knowledge and equipment to use softwashing. Using pressure washing for your roof can cause damage, and it's not worth the risk.
Our SoftWash roof cleaning relies on cleaning solutions to do the work safely and efficiently. You still get a thorough, deep, and detailed cleaning without the risk of needing to follow up with roof repairs.
Please don't take unnecessary risks with any part of your home, especially the part that has to work the hardest. In Princeton Hills, contact Nashville Clean Windows & Pressure Washing right now, and let's discuss your roof cleaning and pressure washing needs.
If you are looking for a pressure washing company in the Princeton Hills area, then please call 615-669-8098 or complete our online request form.