Dependable Pressure Washers Serving Thompson's Station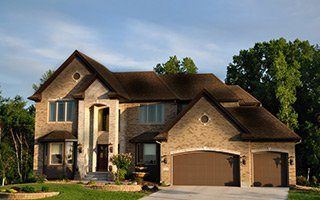 Nashville Clean Windows & Pressure Washing wants to be the pressure washing company that helps you become the envy of your Thompson's Station neighborhood with our high-quality services. If you're ready to dazzle and impress with a sparkling exterior that looks as good as new, you've come to the right place. Our company name has become synonymous with excellence in both customer service as well as workmanship, and that's a reputation we aim to keep for as long as we're serving the Thompson's Station area.
Although home improvement stores try to sell it as a DIY project, pressure washing on your own is not a good idea without proper training and supervised experience. Leave the tough stuff to our team so you don't have to worry about the possibility of bodily injuries or property damage. The work we do will restore, revitalize, beautify, and protect your home. Give us a call today, and let us show you what a difference our quality pressure washing work can offer your Thompson's Station home's exterior.
Pressure Washing In Thompson's Station Can Revitalize Your Home
Stains and discoloration on your surfaces can make your exteriors look unkempt and neglected. When you trust Nashville Clean Windows & Pressure Washing for elite pressure washing services in Thompson's Station, you'll be able to finally enjoy a stain-free home. Our trained pros can lift tough stains and even out the appearance of your concrete and other hardscape surfaces. Whether your driveway is blemished by motor oil and grease or your sidewalks are sporting dirt and mud spots, our professional pressure washing can restore these areas to their former glory! Don't let stains and streaks subtract from the beauty of your home's aesthetic; invest in pressure washing with Nashville Clean Windows & Pressure Washing instead and give yourself the opportunity to love the way your Thompson's Station home looks again.
Reliable Roof Cleaning In Thompson's Station
Soft wash roof cleaning does way more for your home's roof than simply remove surface stains and dirt. It offers many other important benefits to keep your roof going strong over the years. The following are just a few ways roof cleaning can benefit your Thompson's Station home:
Prevent wood rot: Roof cleaning on a regular schedule ensures that water damage and wood rot don't occur on your roof. By investing in consistent roof cleaning, you're reducing the chance of debilitating rot that could cripple your roof and cost you big money.
Protect your shingles: Your shingles play a crucial role in protecting your underlying roof materials from damage. Soft washing your roof keeps your shingles in good condition and ensures that they won't become detached, lift, or suffer damage from the elements.
Get rid of mold and algae: Organic growths like mold and algae are common on rooftops and can have degenerative consequences over time. Algae can lead to permanent stains, while mold can eat through shingles and the wood beneath them, presenting the need for repairs or even a total replacement. Roof cleaning and house washing kill these organic growths before they can cause damage and keep your roof structurally sound year-round.
Enhance curb appeal: When it comes to curb appeal, a clean roof can only help you! If you put your home up for sale, you want to ensure that every exterior surface is looking its best to appeal to potential buyers. With professional roof cleaning, your roof can look brand new, even if it isn't!
If you are looking for a pressure washing company in the Thompson's Station area, then please call 615-669-8098 or complete our online request form.