Aggregate Driveway Sealing in Franklin, TN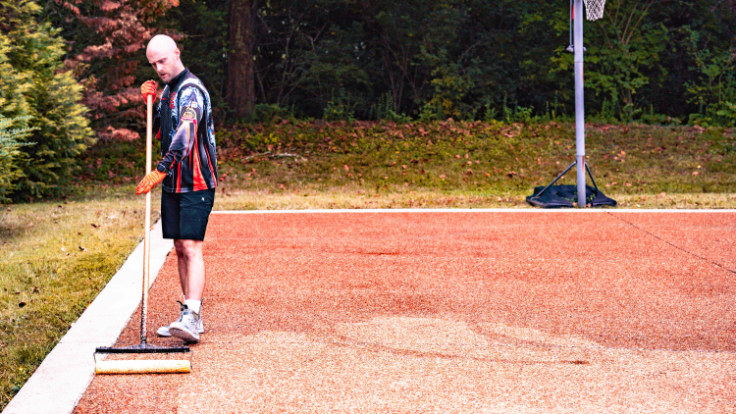 Franklin, TN, with its scenic views and stately homes, often sees a preference for aggregate driveways among homeowners. These driveways, a blend of cement, crushed stone, and other aggregates, not only provide a distinct textured finish but also a durable surface adept at handling routine vehicular movement. Yet, despite their robustness, aggregate driveways in Franklin face challenges from environmental elements like the blazing sun, rain, or occasional frost. To maintain their vibrancy and structural integrity, sealing becomes a critical preventive measure.
Recently, our team undertook an aggregate sealing project for a residence in the heart of Franklin. The homeowner, having observed some early signs of wear and discoloration on their driveway, reached out to us for a solution. Our crew, equipped with premium sealing products and tools, initiated the process by thoroughly cleaning the surface. Once prepared, a high-quality sealant was uniformly applied, ensuring every inch of the aggregate surface was covered. This not only restored the driveway's original charm but also fortified it against potential future damages. By the project's end, the homeowner was delighted with the rejuvenated appearance and the added protection against stains, water damage, and UV rays. Through projects like these, we aim to emphasize the importance and benefits of regular aggregate driveway maintenance for homeowners in Franklin.
Pressure Washing Gallery
If you are looking for a Pressure Washing Company or need to request service, then please call 615-669-8098 or complete our online request form.