Exterior Pressure Washing, Soft Washing, and Deck Cleaning in Nashville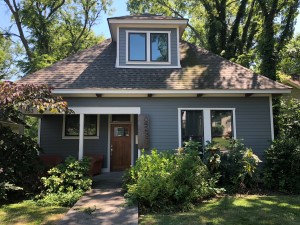 This project was an architecture firm in Nashville Tn. The client wanted the deck cleaned along with the siding cleaned and the exterior windows.
This place was really dirty, so we had a really fun time getting it clean.
They asked for Pressure Washing Services but we decided to use low pressure (Softwashing) and keep the pressure between 600 to 800 psi. Low enough that you could touch the stream and not hurt your hand. We also used a surface cleaner (the round yellow hovering thing) on the deck after we pre-treated and killed the mildew.
This place came out amazing, and we are really proud of it.
Exterior Pressure Washing Gallery
If you are looking for more projects from our Nashville Pressure Washing Company or need to request service, then please call 615-669-8098 or complete our online request form.