Greenhills Aggregate Concrete Cleaning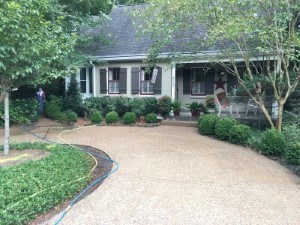 This customer probably had about 5 years worth of mildew and buildup in their aggregate concrete, so we applied HOT water, and a biocide to kill the mildew spores at the source, and rinsed it clean. Easy day.
They were also very concerned with the exterior of their gutters, and the organic matter growing on them. With low pressure we were able to remove everything and get them back to square one.
Aggregate Concrete Cleaning Gallery
If you are looking for Aggregate Concrete Cleaning or need to request service, then please call 615-669-8098 or complete our online request form.