Zeal Church Nashville | Pressure Washing and Cobweb Removal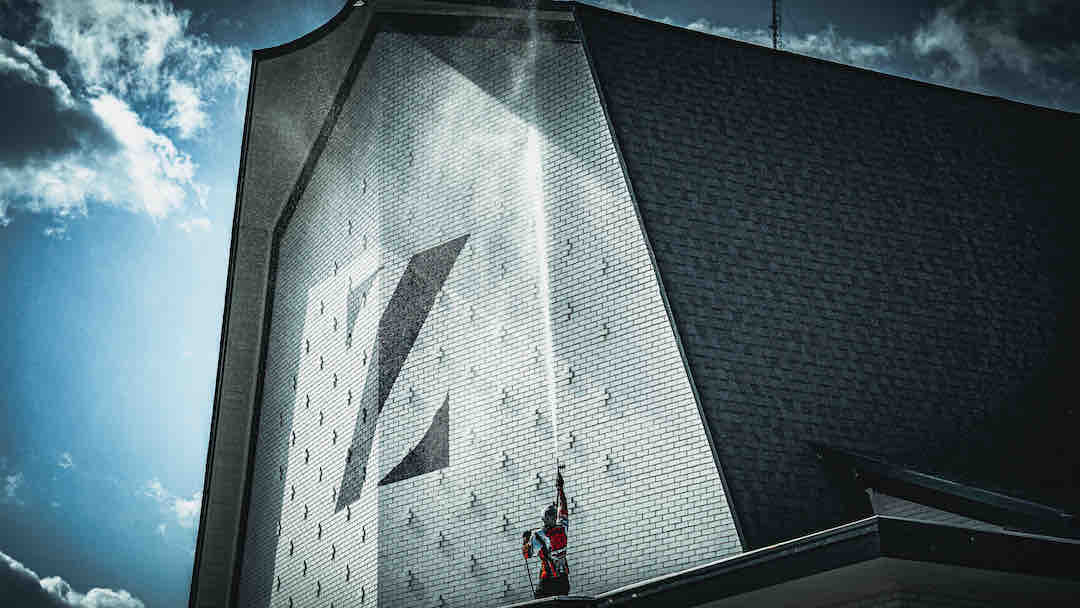 This customer requested that we pressure wash their church exteriors. Zeal Church, located on Charlotte Pike in Nashville, recently acknowledged the pressing need to revamp its exterior. The passage of time, coupled with the rigors of the elements, had taken a toll on the building, resulting in evident layers of dirt, grime, and the proliferation of cobwebs in various areas. To comprehensively address this concern, a specialized team equipped with pressure washers was engaged. Their efforts were pivotal in restoring the church's façade, successfully stripping away years of accumulated debris to unveil the structure's original beauty.
Moreover, the church's location on Charlotte Pike seemed to make it an attractive spot cobwebs. To counter this, a dedicated crew was tasked with the meticulous job of cobweb removal. They scoured every nook and corner of the building, ensuring a cobweb-free environment. Thanks to the diligent work of both teams, Zeal Church's appearance has been notably enhanced, making it an even more prominent and welcoming landmark on Charlotte Pike, upholding its significant role in the Nashville community.
Pressure Washing Gallery
If you are looking for a Pressure Washing Company or need to request service, then please call 615-669-8098 or complete our online request form.