Pressure Washing Nashville - Belle Meade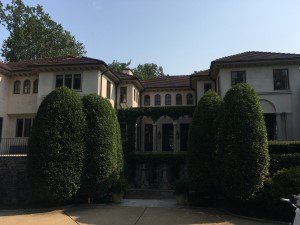 This customer requested that we pressure wash the stone around his pool, his balconies, his roundabout, his pathways and his garbage bin area. We cleaned the lower level windows. We also did a restorative rust treatment on the stone on the balconies, from where the furniture had stained the area with rust.
Pressure Washing Gallery
If you are looking for a Pressure Washing Company or need to request service, then please call 615-669-8098 or complete our online request form.