Pressure Washing and Gutter Cleaning Belmont Area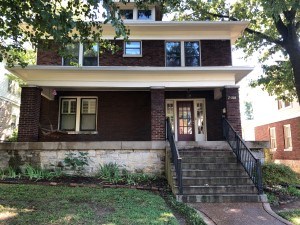 This client had massive organic buildup around their gutters and the soffits. The gutters were flowing because they have high end gutter guards mounted, but they were very unsightly. Some of the gutters were uneven and causing water to stand.
The gutters and the soffits were the only things we cleaned.
We applied solution to the exterior, allowed it to dwell to really get in there good and kill all of the mildew and then rinsed all of the gutters and got them sparkling again.
Pressure Washing Belmont Gallery
If you are looking for pressure washing in the Belmont area or need to request service, then please call 615-669-8098 or complete our online request form.