5 Most Overlooked Spots to Clean in Your Home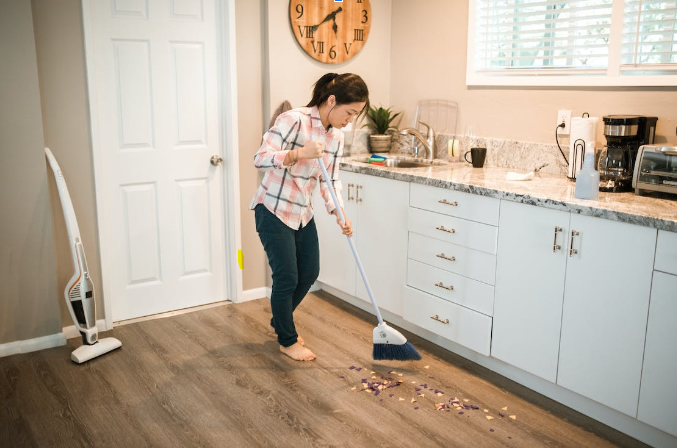 A thorough home cleaning during the summer can freshen up things and keep your home looking its best. However, cleaning your home for hours can be draining, and it's easy to overlook some spots in the process. These areas are usually out of sight of mind, and you don't think of them being dirty since you might not even notice. Here are five spots homeowners tend to forget to clean.
1. Air vents
Many homes have air vents throughout because of the heating and cooling systems. While you could be regularly replacing your HVAC filters, you might neglect to clean the vents before you change the filters. This is a huge mistake since dust can accumulate between the grates and move around your house as air circulates.
Scrub the vent covers with a soft-bristled brush and warm water to get rid of excess dust. However, deep cleaning inside your air vents requires a professional with specialized tools and expertise. According to Mop Stars, a Thornton-based cleaning company, regularly scheduled cleaning of your air vents is the best way to prevent excess dust from building up, and expensive repairs down the road.
2. Blankets and throw pillows
Throw pillows and blankets are the main attraction of dirt, dust, and dead skin. However, since these items often reside on the couch, it's easy to forget to clean them regularly.
Machine-wash your pillows and blankets every 3-6 to eliminate odors, pet and food stains, and bacteria that have built up. Try soft hand-cleaning using unique upholstery shampoo if you have decorative pillows that aren't machine-washable, and use an odor-eliminating product to freshen them up.
3. Ceiling fans and light fixtures
Ceiling fans and light fixtures are magnets for dust and dirt. However, since most people overlook cleaning them, all the accumulated dust may affect the quality of your indoor air and light. A simple way to clean your ceiling fan blades is to cover each with a pillowcase and wipe away the grime.
To clean your light fixtures, disconnect the bulbs and wipe them down with a soft cloth or towel. You should then disconnect the various parts of the right fixtures and soak each piece in soapy water for 30 minutes. Clean away the soap with a wet cloth, allow them to dry, and then reassemble the parts.
4. Behind the toilet
Cleaning your toilet is an essential task when taking care of your bathroom. However, you should also ensure that you wipe behind the toilet since this area accumulates dust and debris over time. If there is a lot of built-up dust and grime, scrub them using a brush and then apply soap and water to get the floor clean enough.
5. Wash machine and other appliances
Most home appliances, including wash machines and dishwashers, have a self-cleaning mechanism to clear away dirt and debris. However, these appliances require regular in-depth cleaning to prevent gunk and bacteria from building up.
Inspect your washing machine and dishwasher for hard-water deposits, soap scum, and food debris if your clothes have lost their fragrant scent or your dishes are dirty. Clean the interior of your appliances with vinegar solutions or baking soda and then spray with a disinfectant to kill mold and mildew.
Endnote
Nearly every homeowner forgets to clean at least a few areas of their homes. However, adding these overlooked spots to your cleaning checklist will help ensure you live in a cleaner and thriving home.
If you are looking for CHANGE, then please call Nashville Clean Windows & Pressure Washing 615-669-8098 or complete our online request form.