5 Tips To Maintain A Clean Home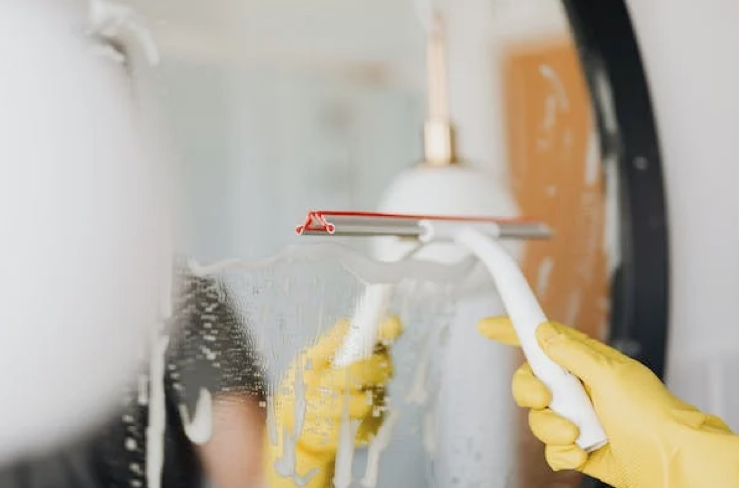 It can be difficult to find the time for regular cleaning between work, school, and family activities. However, having a spotless space is quite achievable for anyone, even if you think there aren't enough hours in the day. By following a few simple tips and doing routine tidying up daily, you can enjoy an immaculate living area that your family will love.
1. Declutter Regularly
Clutter can make your home look messy and disorganized. It also makes cleaning harder since there are more items to move around and clean under. Regular decluttering can help you eliminate items that no longer serve a purpose and create a more spacious and organized living area. When organizing, follow the "one in, one out" rule. For every new item you bring home, get rid of something old or unused. This habit will help you maintain a clutter-free home and make cleaning more manageable.
To declutter, start by going through one room at a time. Sort items into three piles: keep, donate, and throw away. Be ruthless with your decisions and only keep items that you use frequently or that hold sentimental value. You can always have a schedule for decluttering if there is so much to deal with.
2. Invest in the Right Cleaning Tools
The right cleaning tools will make your job a lot easier and more efficient. Always read labels carefully and research the best products that suit your surface needs. Note different cleaners may be required for varying surfaces like glass, wood, tile, grout, or carpets. It is also important to keep your cleaning products organized in an easily accessible location.
3. Hire Professional Cleaners
If you have pets, young children, or a demanding job, cleaning your home in Charlotte, NC, to a professional standard may be challenging. Hiring professional cleaners can help you maintain a clean home without putting in too much effort. The best local Charlotte service has the expertise and equipment required to clean every inch of your home. A deep clean done by an expert can ensure that no spot is left untouched, even the areas that are not on your regular cleaning list.
4. Don't Procrastinate on Cleaning Chores
The longer you put off cleaning tasks, the greater the mess builds up and the more daunting the cleaning process becomes. Tackle small cleaning tasks as they arise. Wipe down counters and kitchen surfaces as you cook, put clothes away immediately after taking them off, and tidy up toys and games when they are no longer in use. This way, every day, even the most minor cleaning tasks will add up to keep your home clean and tidy.
5. Involve the Whole Family
Cleaning your home should not be a one-person job. You can involve your family members in the cleaning process by assigning them cleaning tasks that they can do. Assigning tasks to family members can make cleaning more efficient and less daunting. Involving your family members in cleaning can help them develop good habits that will promote cleanliness and hygiene. You can even turn cleaning into a fun family activity by playing music or turning it into a cleaning competition.
Endnote
Having a clean and orderly home doesn't require excessive time or effort, especially if you form the right habits. Hiring professional cleaners can be a big help and will cost much less than you think. Remember to establish a cleaning routine, cleaning as you go, involving the whole family, and investing in the right cleaning tools. Keeping your living space spic-and-span is also important for preserving the value of your home over time.
If you are looking for a pressure washing company, then please call Nashville Clean Windows & Pressure Washing 615-669-8098 or complete our online request form.