Budget-Friendly Ways To Increase A Home's Curb Appeal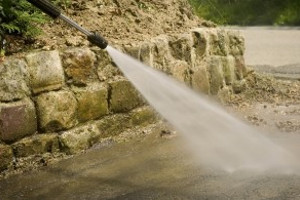 First impressions last. It will always leave a mark. This also holds true when we talk about residential buildings. That is why many homeowners exert their effort to beautify and improve their home exterior. Also, we always want our guests to feel welcome when they visit us. This is possible when you have a home that promotes a positive, welcoming vibe. One way to do it is to boost a home's curb appeal. Whether you are planning to resell or you just want to make a good impression and feel satisfied, increasing a home's curb appeal is an investment.
Improving a home's curb appeal need not be expensive. Here are some economical ways to do it.
Brighten up using outdoor lighting - The visibility of a home facade should not only be limited during the day. Its beauty can even shine through in the night with the help of proper lighting. Outdoor lighting helps to create ambiance and adds elegance, making a home more attractive. It also serves as a deterrent for potential trespassers. For safety especially during dark nights, lighting helps homeowners and guests to see pathways clearly and avoid accidents. Today, a variety of lighting fixtures are available in the market with designs that blend well with your home exterior's motif.
Make your door stand-out - Pretty front doors are undeniably noticeable. This is why many homeowners find ways to update their doors. If you can't replace the entire door yet, a good option is to apply a fresh coat of paint to it. You can either paint it with a color that blends with the home exterior or be adventurous and paint your doors in a contrasting color. You can also do the same on the garage door as a striking upgrade.
Check the landscape - A neat facade does not only make a home more attractive, but it also reflects how responsible and organized the homeowner is. A major upgrade with little or no cost at all is improving your landscape. Are there overgrown or dying bushes? Trim or remove them for a neat finish. Mow or edge the lawn for a well-kept look. Consider tree trimming and pruning if needed. Improving your front yard, or even the back yard can be simple or complex, depending on your budget. You can hire a landscape artist if you need help.
Add ornamental plants - Plants and flowers promote a positive vibe and make a home more lovely and colorful. You can add plants of your choice in the walkway, near the entryway, on the porch, or beside the front door. You can also put flower boxes on windows for an added accent. Just like what you do on your doors, plant boxes can be painted with colors that blend with your facade's motif or make it pop with contrasting colors.
Update outdoor furniture - Wear and tear are inevitable for outdoor furniture since they are more exposed to different elements than those that are inside the house. Check the pieces of furniture. Do they need to be fixed and repainted? Do old fabrics, pillows, and cushions need to be replaced? You can discover cheap finds in the market and just use your sewing skills for replacement.
Mind minor details - Broken doorknobs and door knocker? Fix or replace them. Check doorbells, mailboxes, and house numbers and see if they also need an update, especially if they date backs from a couple of years already. Add in pretty doormats, colorful pots, frames, and door decors. You can express your personality and style with these minor, inexpensive details and boost your home's curb appeal.
Power wash the home exterior - Not all homeowners do house washing regularly. This is a wrong notion if you want to keep your homes clean and beautiful. Since home exteriors are exposed to different elements, dirt and grime build-up making surfaces unsightly. One effective way to do house cleaning or house washing is by using a pressure washer. This can make the job easier and faster to accomplished compared with manual cleaning. As a reminder, pressure washing is not a do-it-yourself project. You can contact Nashville Clean Windows and Pressure Washing for professional assistance in Nashville, Tennessee, and surrounding areas.
Here are some services that professional pressure washing companies offer to help boost your home's curb appeal.
Window Cleaning - Spot-free windows give your home facade a neat finish. Looking from the outside, clear windows give a glimpse of what your home interior looks like. On the other hand, as you look from the inside, clean windows give a fresh, clear view of your surroundings. Homes are brighter when windows are free from dirt, spots, and streaks. It is advisable to hire a professional window cleaning service especially if you have high and big windows. The professionals are not only equipped with the right tools and materials for the job but also the training and expertise for effective and safe cleaning.
Roof and Gutter Cleaning - Some house designs do not allow roof and gutters to be clearly seen right away when looking from the outside. But no matter what style your house is, its roof and gutters also need a boost to increase your property's valor. Also, damages on the roof and gutters may also cause problems in your home interiors. Aside from making your homes clean and beautiful, power washing is essential to prevent early damage to your roof and gutters. As we pay attention to cleaning the roof, gutter cleaning is also a must.
Driveway Cleaning - Driveways should create a positive and inviting mood for guests visiting your home. Keep it clean and fix the surface if needed. Repair cracks and holes and remove weeds and stains. If you think that cleaning your driveway is such an overwhelming task, you may look for professional pressure washing services. They understand the different types of driveway and the proper way to cleaning them.
These are just some practical methods to increase your home's curb appeal if you are on a budget. These simple tips can be bigger steps towards beautiful and impressive homes with higher property value.
If you are looking for pressure washing in Nashville, then please call Nashville Clean Windows & Pressure Washing 615-669-8098 or complete our online request form.