Why Pressure Washing Is A Must For Apartment Complex And Condominium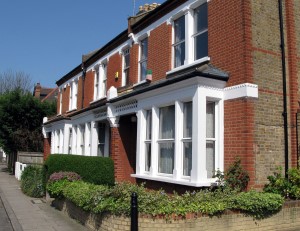 Are you owning and managing a multi-unit building such as an apartment complex or a condominium? Well, we guess you know the big responsibility that goes with it. Given the high competition in the business, you want to be different and efficient to invite new tenants as you keep the existing ones.
Once you have your tenant, you will now exert your effort to keep them. You want to provide every service that they need for them to have a positive experience on their stay.
One thing that can make people choose your place over the others is the cleanliness of the area. After checking that the interiors are clean and in good condition, you need to proceed to the building exterior and give that same cleaning attention.
The apartment complex and condominium exterior are exposed to different elements like moisture, dust, wind, dirt, and grime that make it dingy over time. It does not only make the building facade unappealing and dirty, but it can also lead to early decay and damages that can easily deteriorate the structure. Moreso, since the building is home to numerous individuals, the accumulation of dirt, dust, and grime is totally inevitable. Aside from dirt and dust, fungi and algae, germs and viruses might also be lurking in these areas. So it is not enough to just make them clean, it should also be kept sanitized and safe for the building residents, guests, and staff as well.
Benefits of a clean apartment and condominium exteriors
It boosts curb appeal, thus inviting new tenants to come. More tenants means additional income.
It creates a positive image. A clean building facade equates to good management skills and efficiency of the owners.
It promotes health and safety. A clean surrounding prevents illnesses and drives pests and insects away. It also lessens the possibility of accidents and injuries in the area.
It gives a positive mood to residents and staff.
It removes stress and increases productivity.
It saves you from expensive repairs.
Why choose professional pressure washing companies for apartment and condos cleaning
One of the most effective ways and a practical choice for cleaning the exteriors of apartments and condominiums is through pressure washing. When you opt for pressure washing, it is better to hire professionals to do the job. Pressure washing companies like Nashville Clean Windows and Pressure Washing have a team of experts to give expert cleaning services.
Here are some reasons why you should leave pressure washing jobs to professionals:
They have state-of-the-art equipment to make pressure washing effective. This can make the cleaning process easier.
Equipment and machines are handled and operated by trained professionals to assure the safety of lives and properties while doing the cleaning. They have the proper equipment to clean even hard-to-reach areas.
Apartments and condominiums are high-rise structures. Cleaning it manually is not just a very tedious job, it can also be very risky. When you hire professional pressure washing services, they observe safety protocols and guidelines while doing their jobs.
Hiring professional help can save you from expensive repairs in the future. When they do the cleaning, they also inspect surfaces for holes, cracks, and other damages. Because of this, you can do early repairs to protect your properties from early deterioration. You can be sure that your property is always in tip-top shape.
As an effective cleaning machine, pressure washers get the cleaning done in a shorter period of time. With this, you will not hamper the residents' schedule and routine for too long.
They use eco-friendly cleaning solutions to protect not just only you and your property but the environment as well.
Professional cleaning services for apartments and condominiums
Roof and gutter cleaning - Roof and gutters serve as the main protection of a building. However, it needs delicate cleaning that is why professionals apply low pressure in cleaning roofs and gutter. Dirt, grime, algae, and stains do not only cause discoloration but also lead to early deterioration, causing leaks and rotting on the building interior.
Window Cleaning - One main feature of condominiums and apartments is the big windows. It needs regular cleaning to provide the residents a clear view of the city or the overlooking areas. When cleaning windows, professionals have the appropriate equipment to get the job done safely and with care.
Walkway and Driveway Cleaning - This is also another area that is exposed to dirt and germs. Since walkways and driveways can be made of different surface materials, the process of cleaning them varies. When you choose a professional pressure washing service, they apply the appropriate level of pressure that a particular surface needs.
Parking Lots and Garages - These areas are prone to dirt like grease stains, oil leaks, and spills. Leaving them unattended can cause accidents like slip and falls leading to injuries. Regular cleaning should be done to avoid these problems. Building owners can be held liable for accidents in these areas.
Siding Cleaning - As one of the largest parts of the building exteriors, siding also needs constant cleaning to give the structure a more appealing look. Building sidings can be made of different surface materials, thus, washing them varies from one type to another.
Balconies, Decks, and Patios - These are common areas where residents may gather during special occasions, or simply when they just want to relax and chat. It needs regular cleaning and maintenance to keep the residents safe from dust and dirt that may cause allergies and other diseases.
With Nashville Clean Windows and Pressure Washing, no exterior cleaning services is big or small, we can do it all! With years of experience in the business, we have gained the approval and the recommendation of our clients for residential and commercial cleaning services. It is indeed our mission to make every cleaning job easier with the promise of giving satisfying results.
Give us a call and book for a consultation. We can give your building a fresh, new look in no time at very reasonable prices.
If you are looking for commercial pressure washing services, then please call Nashville Clean Windows & Pressure Washing 615-669-8098 or complete our online request form.